यदि तपाई Video हेर्नु हुन्छ भने
कृपया Everest Radio बन्द गर्नु होला ।
If you want to watch a Video
Please stop the Everest Radio.
Some progress towards justice.
-
I have been without a computer for a few weeks, so I am pleased to be able to write again in Everest Times to keep you up to date on information in your community.
The last time I wrote was in early October and at that time there had been some very serious incidents where some older members of the Nepalese community had been assaulted and abused by local youths.
This behaviour is totally unacceptable and it was important to find out who the culprits were and to deal with them appropriately.
Many of you would have heard about these incidents by word of mouth and via community leaders and it is important for the community to know that those responsible have now been identified and they have been dealt with.
One of the incidents involved a group of youths on the Grange Estate in Farnborough, where one of them assaulted a man in his front garden.
Fortunately, the next door neighbour had CCTV, which although it did not show the incident, it did show the group in the immediate area.
The youths were all identified by the community police officers for the area and with the description given by the victim of the one who carried out the assault, it was possible to identify this young male.
The youth was arrested and he has been charged with assault and attended court, where he was sentenced to a community order to do unpaid work in the community and fined too.
Unsurprisingly, this group have caused many problems in the area and it is not the first time that some of the youths have either assaulted people or been abusive towards Nepalese elders.
There is on-going partnership work with the local council, police, housing providers and fire service to deal with the problems the community face with this group, as well as some robust sanctions for some, where parents will face warnings of eviction from their homes.
The second incident involved a group of male and female youths who shouted abuse at some older members of the Nepalese community in Holywell Close, Farnborough. In addition, eggs were thrown at them.
The quick thinking of the victims to use a mobile phone to take images of the youths and of what happened not only identified those responsible, but it showed what happened too.
The youth`s subsequent use of social media after the incident to show their friends what they had done backfired; it created a backlash from the community and their school were sent numerous e-mails from many members of the community who were disgusted at how the victims had been treated.
The social media response reached the parents of those responsible and their parents went directly to the British Gurkha Welfare Society and spoke to Chairman, Major (Rtd) Tikendra Dewan, to arrange an apology.
From this point the police and victims are extremely grateful to Chairman Dewan and the executive members of the Greater Rushmoor Nepalese Community, who managed to find out who the victims were and arranged a meeting with the youths, parents and victims for a face to face apology to be made.
Interestingly, when you look at the difference in the sanctions faced by the youths, on the face of things, an apology can seem a bit lenient to some people, however, this is an excellent way to solve some problems, because it is very hard to people to face those who they have abused and apologise, since quite rightly, there is a lot of shame for them and their families, so these resolutions are very effective.
The interest created in these incidents by the community has led to other people saying that abuse to elders happens much more than the reports show. I know from my close work with the Nepalese community that the lack of reporting has always been a problem, and I trust that these two recent examples show that jointly things can be achieved.
Normally, offences and behaviour of this nature is carried out by a small number of people and once the reports are made, then this gives the police, partner agencies and the support of the public the opportunity to properly and effectively investigate these offences, therefore it is important for incidents such as these to be reported.
Partner agencies in Rushmoor have continued to improve the services available to the Nepalese community and one recent improvement is the service that victims will receive when they make a call to the Hampshire Constabulary control room.
When someone dials 999 and there is a communication barrier with a Nepali speaking victim, then the caller will be placed on hold and an automated message will be heard telling them in Nepalese that their call is on hold whilst a Nepali speaking interpreter is being found. The caller will then be able to talk in their first language to inform the police what has happened in a more effective way which will assist victims, but also assist the police in gaining a better understanding of what has happened and what resources are needed to help.
I trust that these recent incidents have demonstrated that there is a need to report crime and that any reports will lead to a thorough investigation. I hope that the confidence of the community has increased accordingly and that the robust action taken against those responsible for these crimes will send out a strong message to others that acts like these will not be tolerated.
Public Poll
नेपालमा लागू भएको स‌ंघीयताले के ल्याउला ?
Everest Photos
Event Photos
Community Photos
Entertainment Videos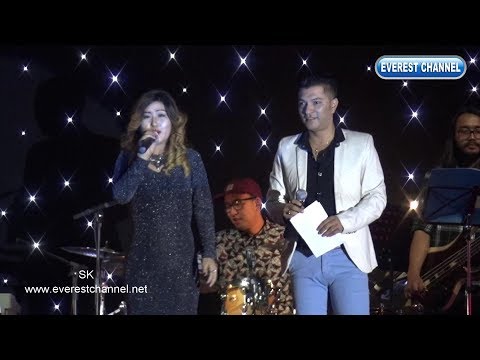 Pramila Rai lll Nepal Idol Live in UK lll KANCHHA HAU lll कान्छा हौ
Other Videos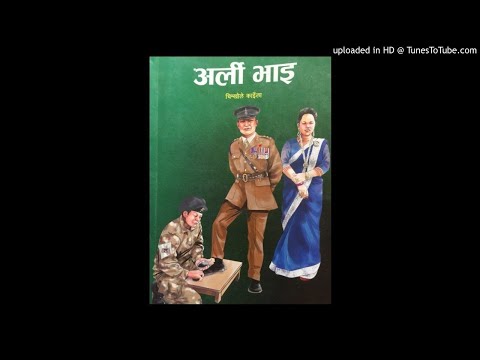 अर्ली भाइ (कथा संग्रह) _ चिम्खोले काइँला , भाग १