यदि तपाई Video हेर्नु हुन्छ भने
कृपया Everest Radio बन्द गर्नु होला ।
If you want to watch a Video
Please stop the Everest Radio.
Cha-zen : Why do we suffer from Pain? How can Acupuncture and Traditional Chinese Medicine help?
-
Welcome! My Name is Charmaine Kotzee and I am the owner of Cha-Zen Ltd. I offer Bespoke Treatments in the heart of London, North London and now in Farnborough. I believe in Health, Internal Wealth and Healing. I specialize in Anti-Aging, Fertility, Pain Management and Weigh loss. I am an Acupuncturist and Chinese Herbalist with 11 years' experience.
Pain is often described as a dull or numb feeling, burning or moving pain or associated with a sharp, stabbing type of pain. I ask patients to describe their pain during a consultation and I immediately understand what kind of pain they experience. Pain happens in three phases. First, we experience discomfort (pain comes and go), then we experience acute pain (often know as a short-term pain) and eventually it leads to chronic pain (long-term pain which becomes more severe). Pain affects a person's daily life, their whole psyche and the people around them. The emotions of pain can lead to sadness, depression and in most cases, it leads to anger.
The emotional damage of pain can cause more harm. When dealing with pain people can feel sad or depressed, especially when they need help or assistance from family and friends. They feel like a burden and their "will" gets weaker as they cannot help themselves. This also affects the "will" as the mind might be strong, but the body is weak. I see this with stroke patients. Their mind is strong, but the body will only do what it is capable of. The other emotions that also affects the body is anger. This is due to the irritation and uncomfortable feeling within the body. Particularly when you are more of a yang body constitution which indicates your body is warmer.
Traditional Chinese Medicine categorises pain differently. The eastern way of looking at pain is to imagine a river flowing, when the river is overflowing and full, everything is nourished and there is no disruption. The same as the body. When the body is full of blood and fluid, we feel energised and healthy, the body moves easily, and pain cannot manifest. We feel happy and energised.
Once the river is obstructed and running low, everything is dry and running slow. The body will feel heavy and experience pain and discomfort. You will feel tired and drained. The Traditional Chinese Medicine view on pain indicates the lack of Qi or blood. This however it only the beginning stages. Qi and blood is essential to our human bodies. Qi which is our "life force" and blood which is essential for growth and development is our building block of our body. When they become obstructed, deficient or reduced, pain will follow shortly.
Additional signs of pain are often related to stagnation, this could be Qi or blood stagnation which is often described as a stabbing pain. Obstruction does not allow Qi or blood to flow smoothly and leads to some discomfort. External factors such as cold can also affect the body. Have you ever noticed that you experience more pain in the winter or on cold rainy days? Let me explain why? When we have a cold body constitution and continuously feel cold, pain will manifest easier. A cold body constitution is often an indication of the deficiency of blood and Qi. When external pathogens invade the body, more stagnation and pain is felt.
Discomfort is the onset of pain in the body. When we seek treatment at this stage we can easily assist the body to remove pain by learning about the types of food we digest to assist in healing the body. Chinese Herbal Medicine and Acupuncture can speed up the internal healing process. The focus is the root cause of the issue which are related to the organs. The symptoms lead us to find the origin of disease. In recent studies, 80% of people suffering from pain, failed to mention this to GP's or any other health practitioners. Pain is real, and we need to seek treatment. It is our body's way to show us we are out of balance and disease might follow.
Acupuncture and Chinese Herbal Medicine can alleviate the pain you experience. Acupuncture is a wonderful, relaxing treatment. During the treatment we can remove obstructions of Qi and blood by opening the channels or meridians. We have 12 channels in the body which relates to all our internal organs. We have 6 main organs and 6 secondary organs. I believe in treating the whole body. The anterior and posterior side of the body as it allows me to remove any blockages, but it also allows me to increase blood flow to an area which is mostly affected by pain. When blood is send to an area you experience most of your pain, the body's natural healing phase is activated. Hence why the pain disappears. Chronic pain can take longer to heal. Results depend on the healing process of the body.
Traditional Chinese Medicine is a Chinese Herbal formula which is created specifically for your body constitution, individualised to the symptoms you experience, and the organs related. Traditional Chinese Medicine has amazing healing properties, which not only alleviates the pain, but also restores and nourishes your body. I love to see how people glow when they are using the herbs. Why you may ask? I believe it is the organs smiling…
www.chazen.co.uk
Public Poll
अब नेपालमा को प्रधानमन्त्री बन्नुपर्छ ?
Everest Photos
Event Photos
Community Photos
Entertainment Videos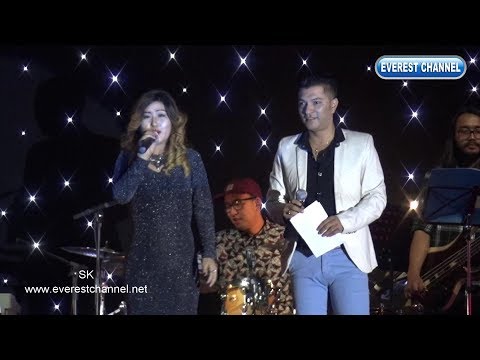 Pramila Rai lll Nepal Idol Live in UK lll KANCHHA HAU lll कान्छा हौ
Other Videos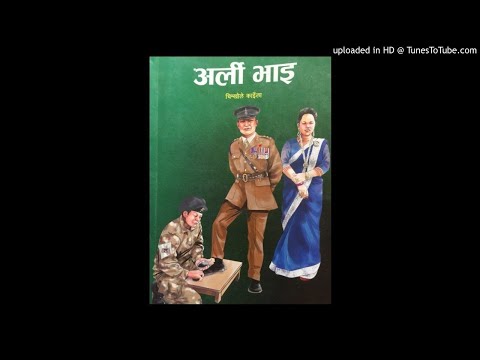 अर्ली भाइ (कथा संग्रह) _ चिम्खोले काइँला , भाग १