यदि तपाई Video हेर्नु हुन्छ भने
कृपया Everest Radio बन्द गर्नु होला ।
If you want to watch a Video
Please stop the Everest Radio.
Managing and prevention domestic abuse – Part 1.
-
This of one of the most important and high risk areas that the police deal with and as we run up to Christmas, there is normally an increase in domestic incidents.
The increase is down to many factors, but some of the main one`s are child contact where parents are separated, financial due to the expensive time of year and alcohol abuse.
I use the word `managing` alongside `prevention` because although prevention is the goal, there are people in relationships where domestic abuse occurs, but they remain together, so the risk needs to be managed.
Domestic abuse is a large subject and there are some specialist officers work in a Safeguarding unit who can offer immediate expertise. This is why I will break the subject down into a series of articles.
However, I will start this week by conveying the information and links from out website because for those who are in need of help and support, I feel it is important to provide most of the relevant information straight away. I will then follow by writing about some laws and procedures that will benefit from a separate explanation.
Domestic abuse
Domestic abuse can happen to anyone regardless of their gender, age, sexuality, race or lifestyle.
Domestic abuse is not always a one-off episode, but an ongoing display of controlling and coercive behaviour. It involves a pattern of abusive behaviour through which the abuser aims to gain power over their victim. Abuse often gets worse the longer it goes on.
Abusers use controlling behaviour to make a person dependent on them. They do this by isolating their victim from friends and family, taking away their independence and managing or checking up on their everyday behaviour.
Through coercive behaviour an abuser aims to harm, punish, or frighten their victim into submission and silence. This can be through assault, threats, humiliation, intimidation or other types of abuse.
Domestic abuse can take the form of:
physical abuse - including punching, slapping, pulling hair, biting, burning and choking

financial abuse - including being kept without money, forced to account for your spending and having your wages or benefits taken from you

emotional abuse - including verbal abuse, being made to look stupid in front of other people and not being allowed to see family or friends

sexual abuse - including rape, sexual assault, being forced to watch or take part in pornography and indecent phone calls

threats - including verbal or physical threats and being watched, followed or pestered

Advice
In an emergency, if you're being attacked or abused, call 999 immediately.
If someone is attacking you:
try to get to a room with a door or window so that you can escape

get out of the house and call the police as soon as you can, or call out for help

don't go back into the house alone

If you're experiencing domestic abuse you should:
seek help from someone you can trust

carry a list of phone numbers of people and organisations who can help you

always carry a mobile phone, or know where you can make a phone call in safety 

always carry some money, so that you can use telephones, public transport or taxis

keep your own set of keys for your house and car

plan in advance where you would go and what you need to take if you had to leave

keep a packed bag in a safe place, in case you need to leave in a hurry

contact support organisations for advice about where to go
If you're planning to leave, tell someone you trust where you're going and avoid confrontation by leaving when your partner is not at home.
Further advice and support
Victim Support - Help for men and women affected by crime and traumatic events.
Domestic Violence Disclosure Scheme (DVDS) - also known as Claire's Law, this scheme lets you ask us for information if you are concerned that you or somebody you know is in an intimate relationship that may be abusive.
National Domestic Violence Helpline - a national freephone 24-hour helpline, run in partnership between Women's Aid and Refuge, for women experiencing domestic violence, their family, friends, colleagues and others calling on their behalf.
Men's Advice Line - help and support for male victims of domestic violence.
National Stalking Helpline - provides information and guidance on the law, how to report stalking, gathering evidence, staying safe and reducing the risk.
May I take this opportunity to wish you all a very happy Christmas.
Namaste
PC 1860 Mark Ranola
Farnborough Police Station
101 (mark.ranola@hampshire.pnn.police.uk
Public Poll
नेपालमा लागू भएको स‌ंघीयताले के ल्याउला ?
Everest Photos
Event Photos
Community Photos
Entertainment Videos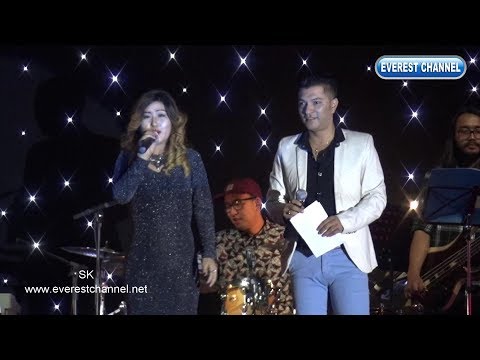 Pramila Rai lll Nepal Idol Live in UK lll KANCHHA HAU lll कान्छा हौ
Other Videos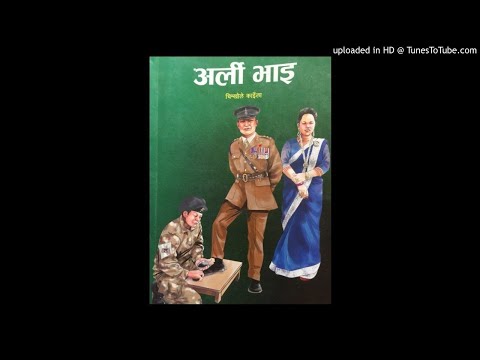 अर्ली भाइ (कथा संग्रह) _ चिम्खोले काइँला , भाग १